Do you run a variation of Drive and Space offense? Do you want your players making the "one more" pass to open shooters? Train both with this two-spot shooting drill.
---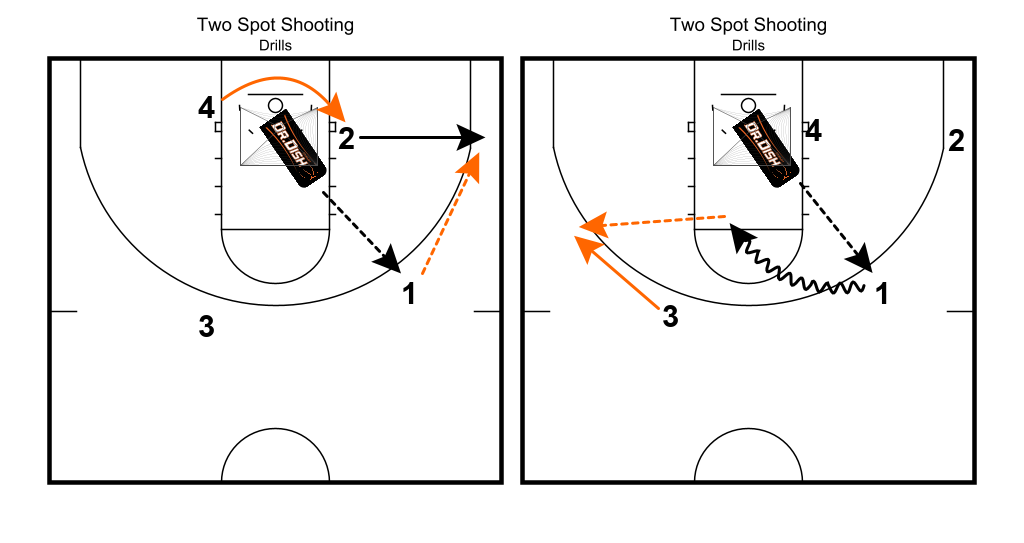 This two-spot shooting drill is great for small group workouts. Use it to get a lot of shots off game movements, in a short amount of time.
Here is a walk through of the drill:
1 receives a pass from the Dish and immediately passes "one down" to a relocating 2. 2 shoots.
1 receives another pass and drives middle. 1 makes a quick pitch to a "fanning" 3. 3 shoots.
For the next set, 2 replaces 1, 1 replaces 3, 3 replaces 4, 4 replaces 2.
Want more ideas for your skill development workouts? Check out my Dr. Dish Shooting Machine Drill course at CoachTube.com.